If you have a pool, then you know how important it is to have the right furniture and tools. After all, your pool is one of the most important features in your backyard. It's a place where you can relax and enjoy the outdoors, so it's crucial that you have furniture that looks good and is comfortable.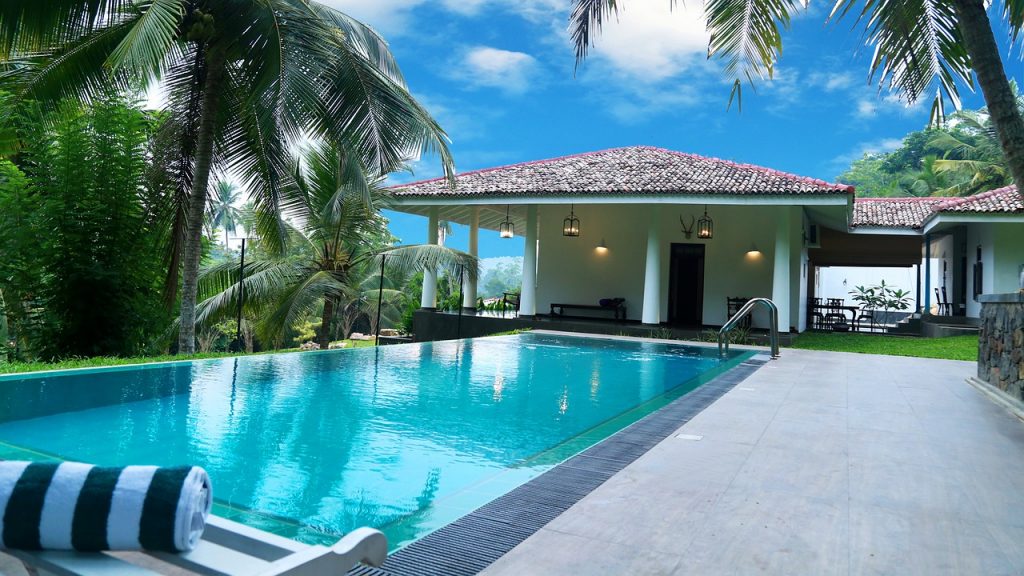 There are a few things to keep in mind when choosing furniture for your pool area.
Make sure that the furniture is durable and can withstand the elements.
Choose furniture that will complement the overall look of your pool area.
Find furniture that is comfortable, stylish, and useful.
Furthermore, when planning your pool deck furniture, it is important to consider the overall theme of your backyard. Are you trying to create a tropical oasis? Or are you going for a more modern look? Once you know what kind of atmosphere you want to create, you can start shopping for the perfect pieces. Remember, your goal is to find pool deck furniture that will not only look great but will also be comfortable and functional. With a little bit of research, you should be able to find exactly what you're looking for.
Here are a few swimming pool furniture ideas to get you started:
Outdoor sofas and chairs
Outdoor sofas and chairs are a great way to add seating to your pool area. They're comfortable and they can be placed in a variety of different positions around the pool. If you have a large pool, then you may want to consider getting a few sets of outdoor sofas and chairs.
If you are looking for a simple yet modern way to create a swimming pool area, a chaise lounge chair is a great choice.
The traditional style of deck chair used has come a long way from its previous use, which involved either sliding off or slipping through the straps.
The new style of chaise lounge chairs has a simple, sleek design that allows you to enjoy your pool in comfort and style. These chairs come in a variety of colors and materials, so you can easily find one that matches the look and feel of your home.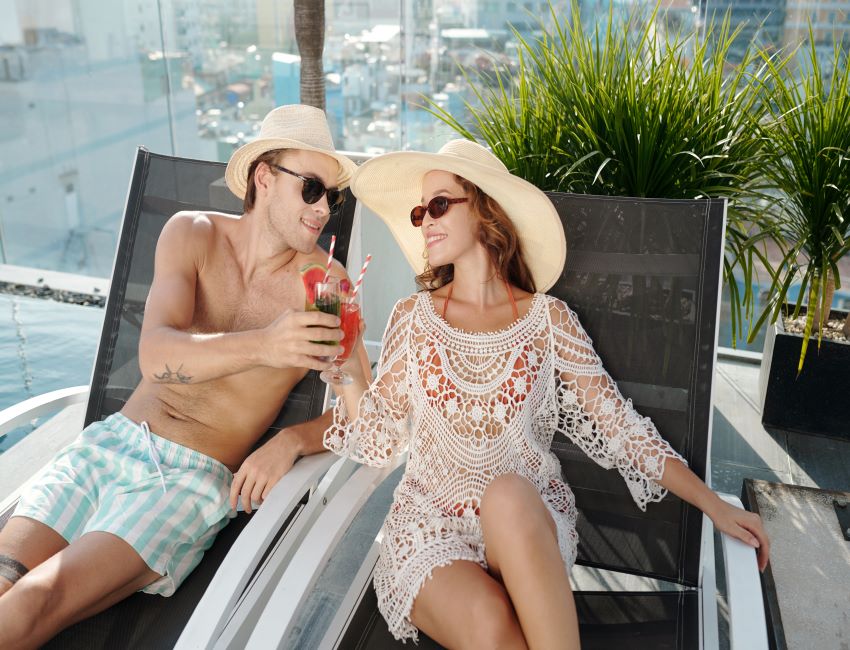 A hot tub
Your pool deck is the perfect place to relax and get away from it all. There's a reason why people associate hot tubs and pools with each other. Aside from being great for cooling off during the summer, a hot tub can also keep you warm on cool summer nights. Just make sure that you get a hot tub that's big enough for your pool area. You don't want it to be too small or too large.
Outdoor deck heater
A good outdoor deck heater can withstand various weather conditions, such as rain, wind, and snow. When choosing an outdoor deck heater, it is important to consider the type of material that will be used on the surface of the deck. There are many different types of materials that can be used, such as wood, composite, and stone. Each material has its own set of advantages and disadvantages. For example, composite materials are more durable than wood, but they can be more expensive. Stone is a natural material that will last a long time, but it can be very heavy and difficult to move around.
You can find more information: https://www.aeicorporation.com/blog/patio-heaters-extend-family-leisure-fun
An outdoor bar
An outdoor bar set is a unique pool seating concept that allows people to enjoy drinks and snacks while they're in the water. There's nothing like cold lemonade on a hot summer day. With an outdoor bar set, you can have all of the amenities of a regular bar, but you don't have to worry about getting your clothes wet.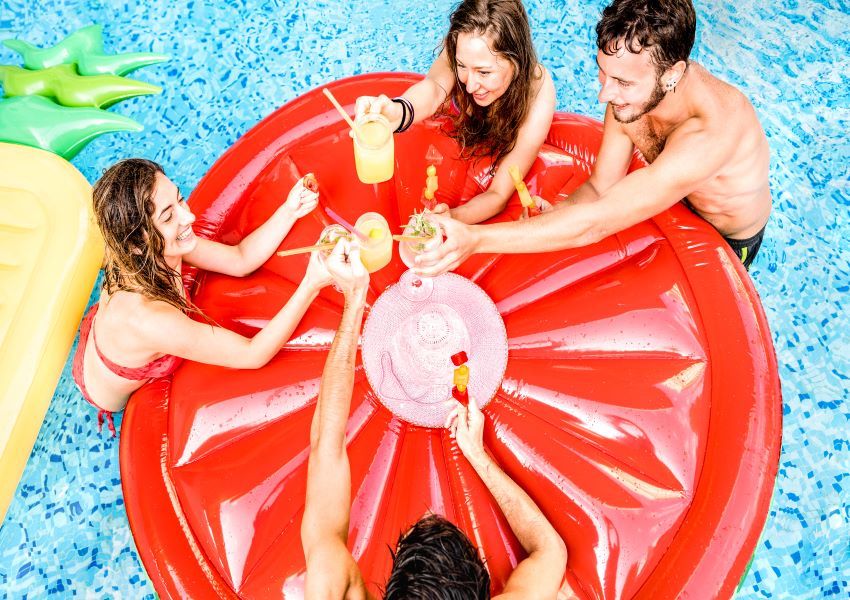 An umbrella
An umbrella can provide needed shade for people who are sitting in direct sunlight. There are many different styles and sizes of umbrellas to choose from. You can find ones that have a traditional look, or you can find ones that are more modern in design.
A standard umbrella is not enough to provide a large shade canopy for a dining area or lounge. A cantilever offset umbrella, on the other hand, is designed to provide a more expansive canopy. It is important to note that while an offset umbrella can provide more shade, it is also more expensive.
A swimming pool filter
One of the most important pieces of equipment that a pool owner should have is a swimming pool filter. This type of device helps keep the water clean and clear, and it can also help prevent people from accidentally swallowing the water. A swimming pool filter can also help prolong the life of the facility by preventing buildup on the floor and walls. Read more on Nasa Swim.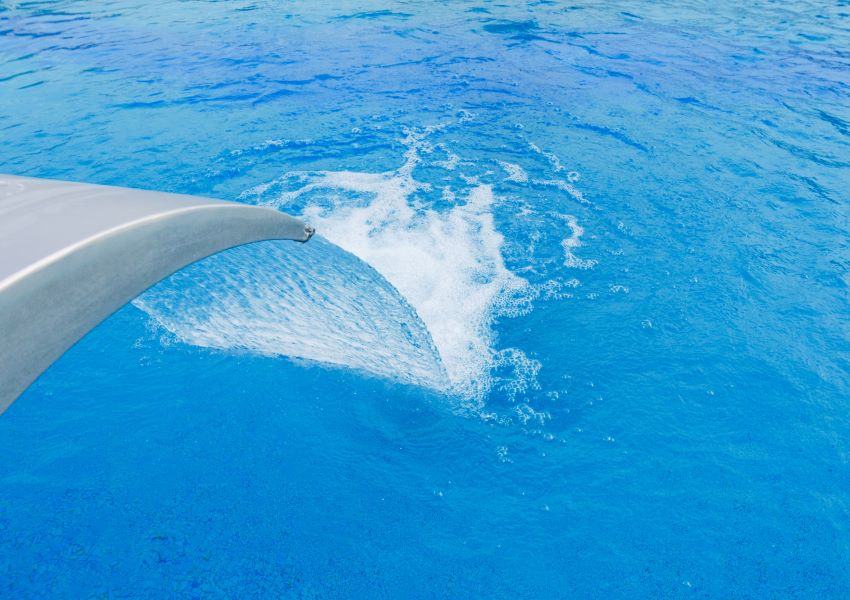 These are just a few of the many different pool furniture and tool ideas that you can use to create a beautiful and relaxing pool area. Take your time in choosing the right pieces for your space. With a little bit of planning, you can easily transform your pool into a luxurious oasis.